Nightlife in Mauritius – 13 Places To Enjoy Music & Lights After Sunset
While the days of Mauritius are best enjoyed outdoors, soaking in the scenic landscapes and breathtaking views; the nights are meant to be spent on the island's prized assortment of pubs, clubs and bars which come alive with music and lights once the sun goes down.
Read on to get a taste of a handpicked collection of the extravagant dwellings of Mauritius Nightlife: 
1. Banana Beach Club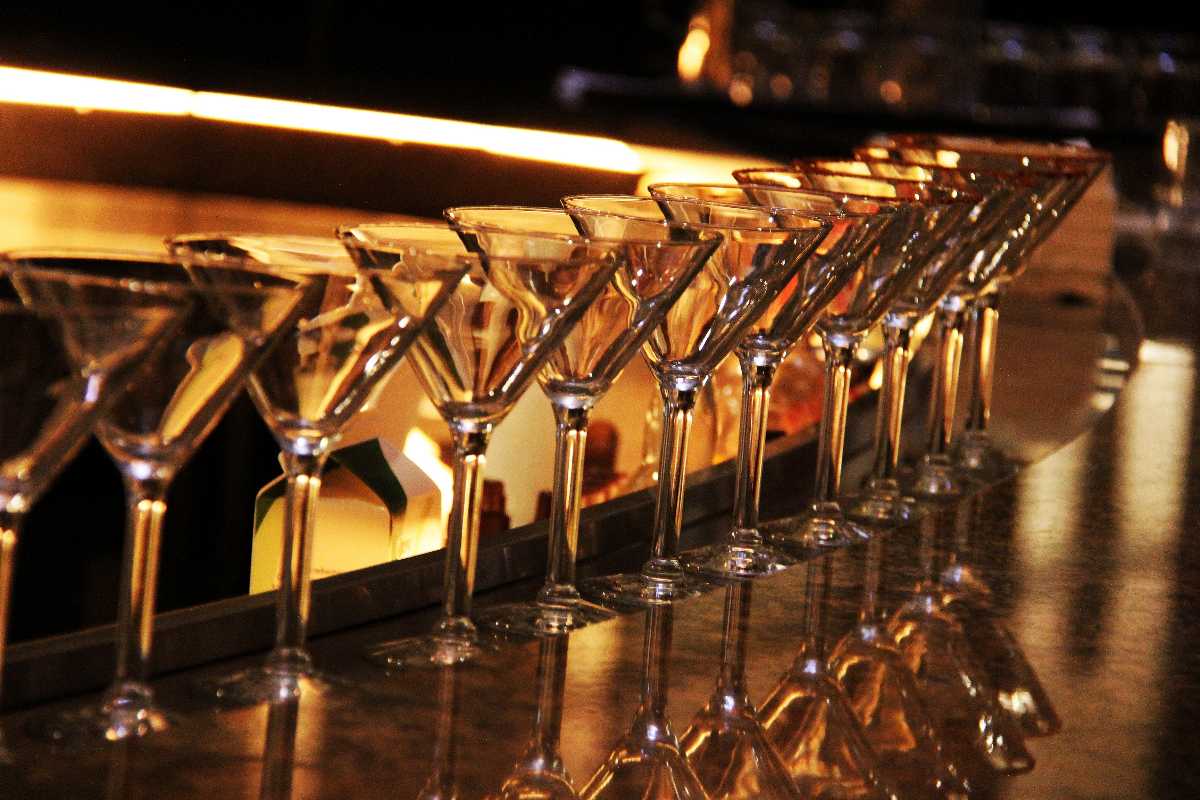 With a 24 years old legacy, the Banana Beach Club or BBC is a meeting point for tourists and locals alike looking to wind down with a couple of cocktails and good music after a long warm day. If fruit cocktails and mojitos are your things, then Banana Beach Club surely won't disappoint you with its extensive collection of drinks made from the luscious fruits grown on the island.
The renowned gourmet grill and in-house fine dining make sure that your stomach won't be left wanting for more after you dance your heart out to the upbeat live music. The Neon lights all around and flamboyant interior decor will serve as the perfect backdrop for your celebrations!
Find it at Grand Baie, North Mauritius

Good time to visit: Monday to Saturday – 10:00 AM till late; Sunday – 6:00 PM till late

Recommendations: Bushwacker, Caipirana, Kamikaze

Cost: Beers start at MURs 125
2. Kenzi Bar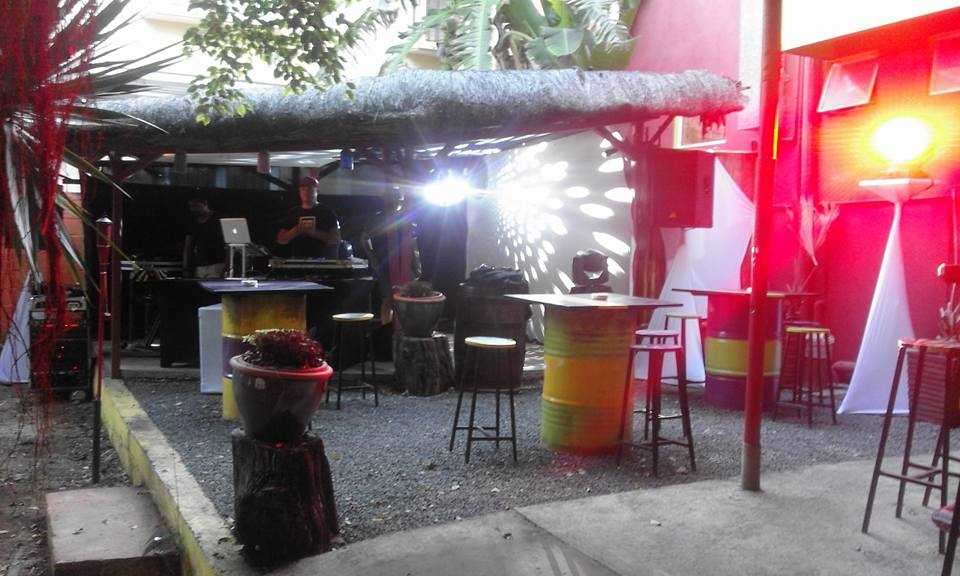 This is a small yet popular haunt for those who are into discovering new places in the city. Few people visit but those who do, have plenty of good words about it. A punchy audio setup coupled with the wild African style interiors and local performers make this adorable garden pub an energetic hangout place.
Experience the hippie lifestyle with the rustic wooden furniture and sink your feet into the cool sandy floor. Laugh out loud on old memories with your friends over a couple of drinks while basking in the muted lights of the lanterns adorning the garden with the clear starry sky above you.
Find it at Avenue Petite Marie, Flic En Flac
Good time to visit: All days, all hours!
Recommendations: Phoenix Beer, Rum-Arrangé
Cost: Burger Chips and Beer at MURs 400
3. Lambic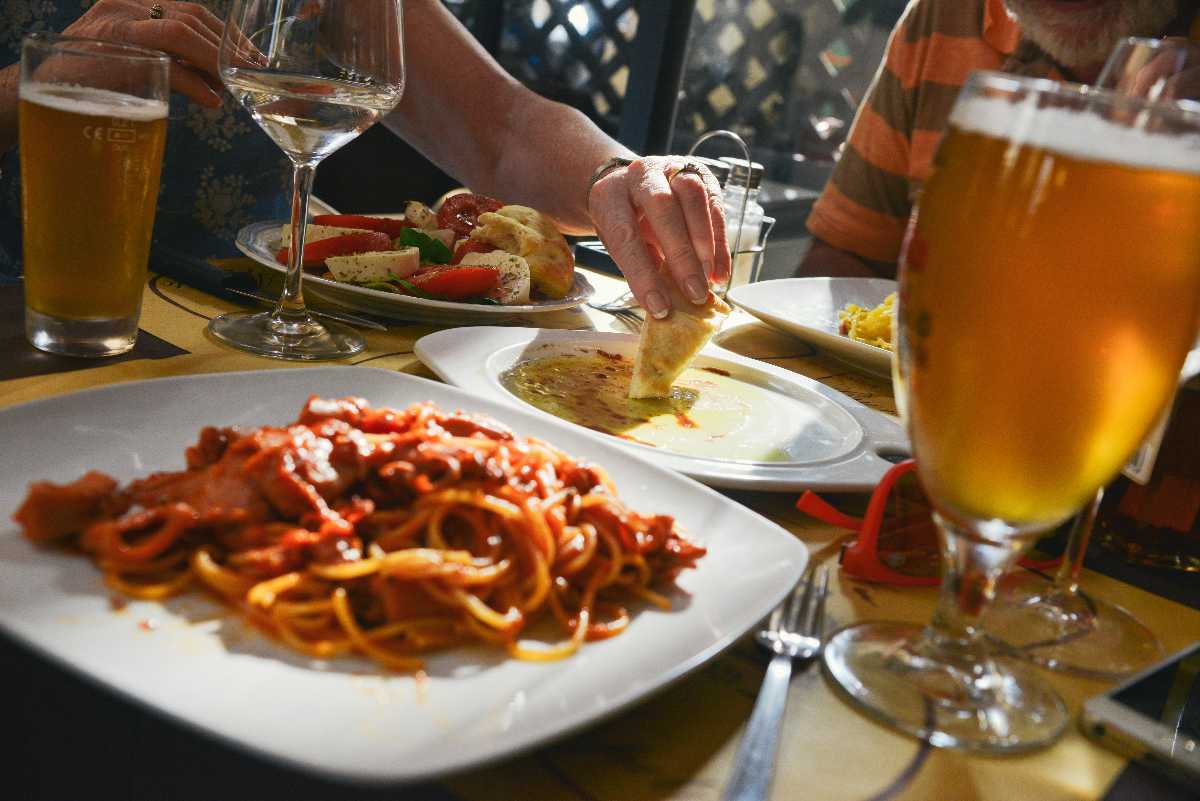 Are you a true Beer connoisseur? Then returning from Mauritius without wetting your throat with the fine fresh brews of Lambic would be a sin you'd not want on your beery soul. With more than 70 varieties of beer inspired by places such as Belgium, Germany, Portugal and Napa on offer, you'll surely be spoilt for choices.
Have a seat beneath the old mango trees guarding the gardens outdoors while you sip the chilled beer and chomp on the finger-licking-worthy beer-battered fish and chips served inside newspaper cones. Several beer varieties are also available for takeaway inside the walled glass shop!
Find it at St. Georges Street Port Louis
Good time to visit: Monday to Thursday – 9.30 AM till 9:00 PM; Friday – 9:30 AM till 10 PM; Saturday – 1 PM till 9 PM.
Recommendations: Fish and Chips, Belgian Trappist Beer
Cost: Beers begin at MURs 115
4. Big Willy's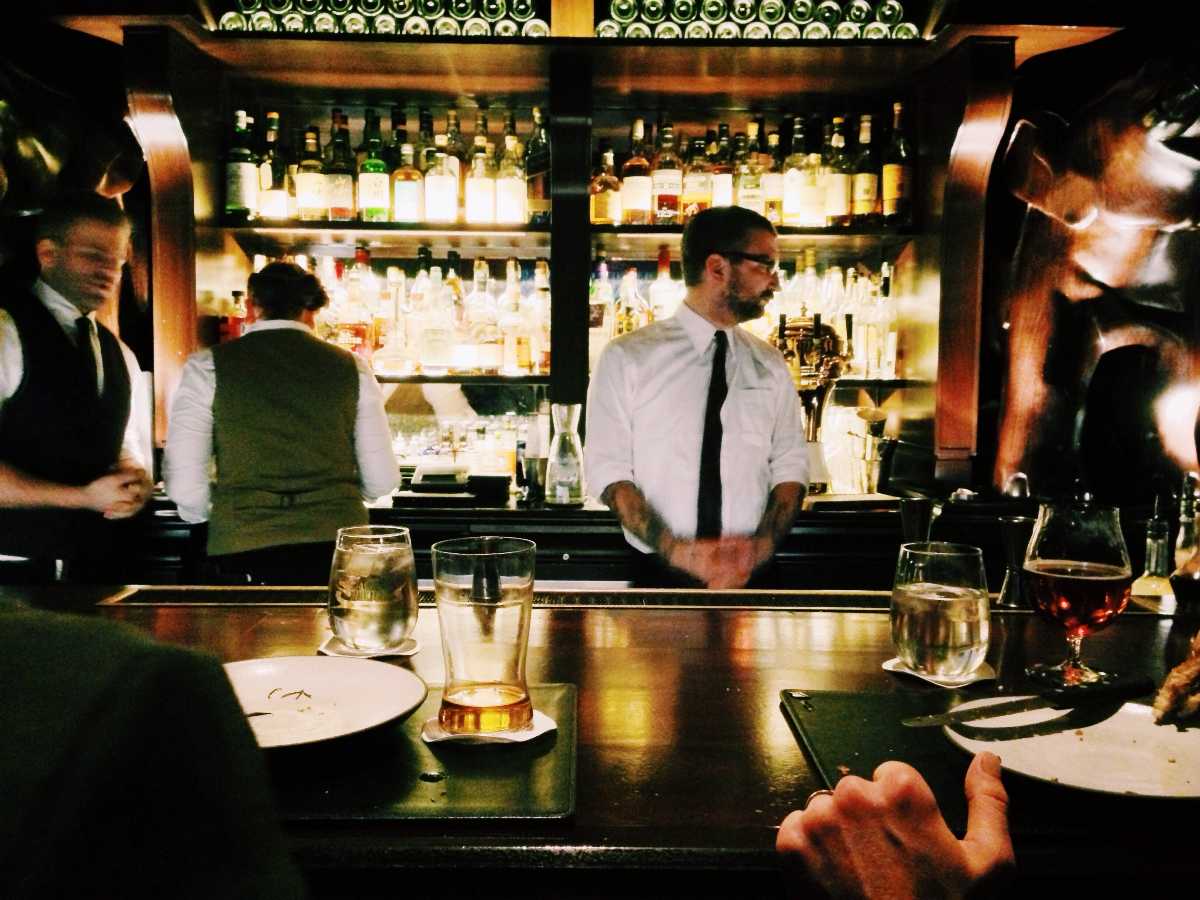 When it comes to enjoying your sports with a large, cheerful and rambunctious crowd, there's nothing quite like Big Willy's. Enjoy the game on several large screens installed both indoors and outdoors. The sand floor with tables and umbrellas coupled with pretty illuminated trees along the boardwalk ensure a picturesque ambience.
Treat your taste-buds to a wide range of succulent steaks while gulping down beers between goals. After the game's over, head over to the karaoke and sing with your loved ones or break a leg on the dance floor if that's something you're into.
Find it at La Barachois, Tamarin Bay, West Mauritius

Good time to visit: Tuesday to Thursday – 11:00 AM to 10:00 PM; Friday – 11:00 AM to 11:00 PM; Saturday to Sunday – 6:00 PM to 11:00 PM; Monday closed

Recommendations: Beer with steak

Cost: Phoenix Beer at MURs 120, Rum cocktails at MURs 160
5. C Beach Club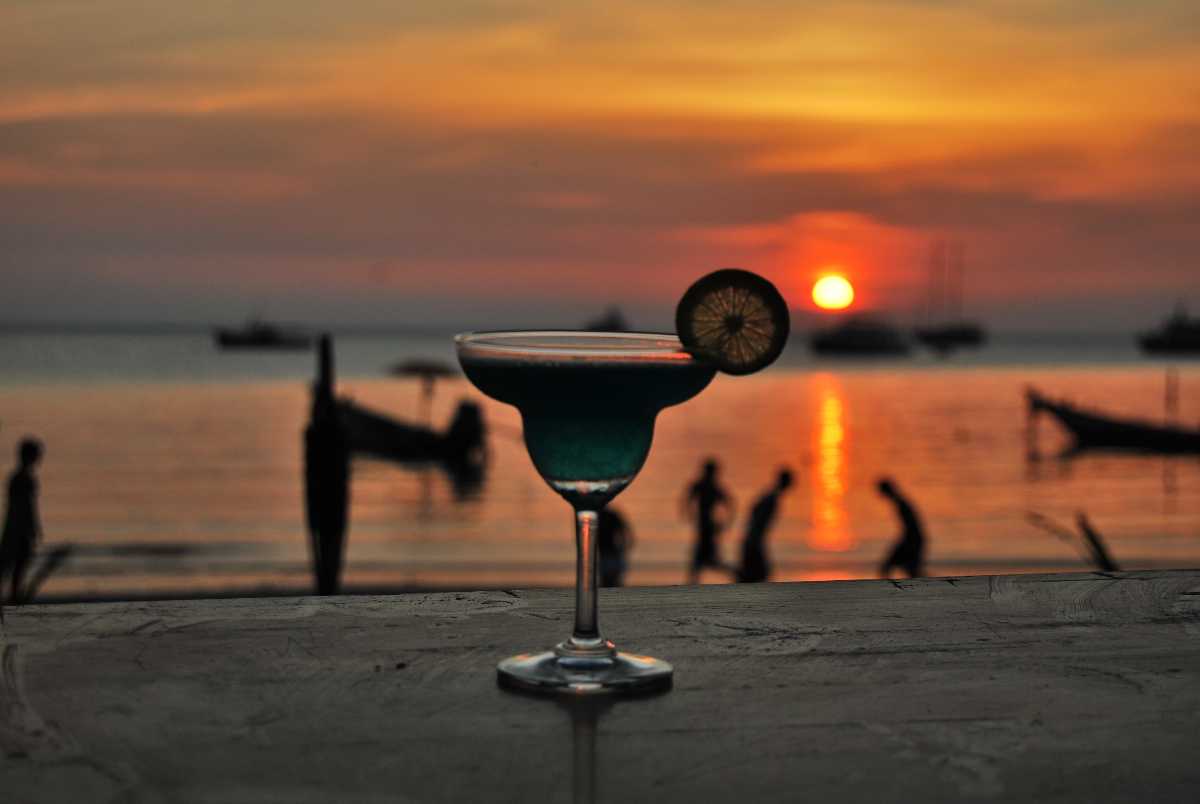 The name gives it away. This is Mauritius' first and best beach club that offers you the finest party experiences served fresh and exquisitely on the snow-white sands of Mauritius. Keep the drinks coming as the best European DJs blast their compositions through the speakers.
If you've ever wanted to party on the beach, this might be the place you've been waiting for!
Find it at Domaine de Bel Ombre
Good time to visit: Daily 10:00 AM to 11:00 PM. Dinner 7:00 PM to 11:00 PM. It's Best to reserve a dinner table in advanced

Recommendations: Seafood with some atomic cocktails

Cost: Cocktails at MURs 350+, A glass of wine at MURs 300
For The Casino Lovers 
While you're on the island, why not put your luck to the test and engage in a little gamble? If you are the kind of person who isn't too entertained by dancing or drinking, you might try your hand at a couple of games in Mauritius' multitude of casinos. If your stars align well enough, who knows how much richer you might return? Be fully aware of the dangers of gambling though; you surely wouldn't want a foolish mistake to spoil the lovely trip, would you? Also, keep in mind the minimum age requirement of 18 years.
6. Casino Senator
Located in the Northern part of the island in the posh Grand Baie Area, this cosy casino hosts a variety of games such as Scibo Shake, Roulette, Scibo Throw, Vanlak and slots for you to try your luck at.
7. Trou Aux Biches Casino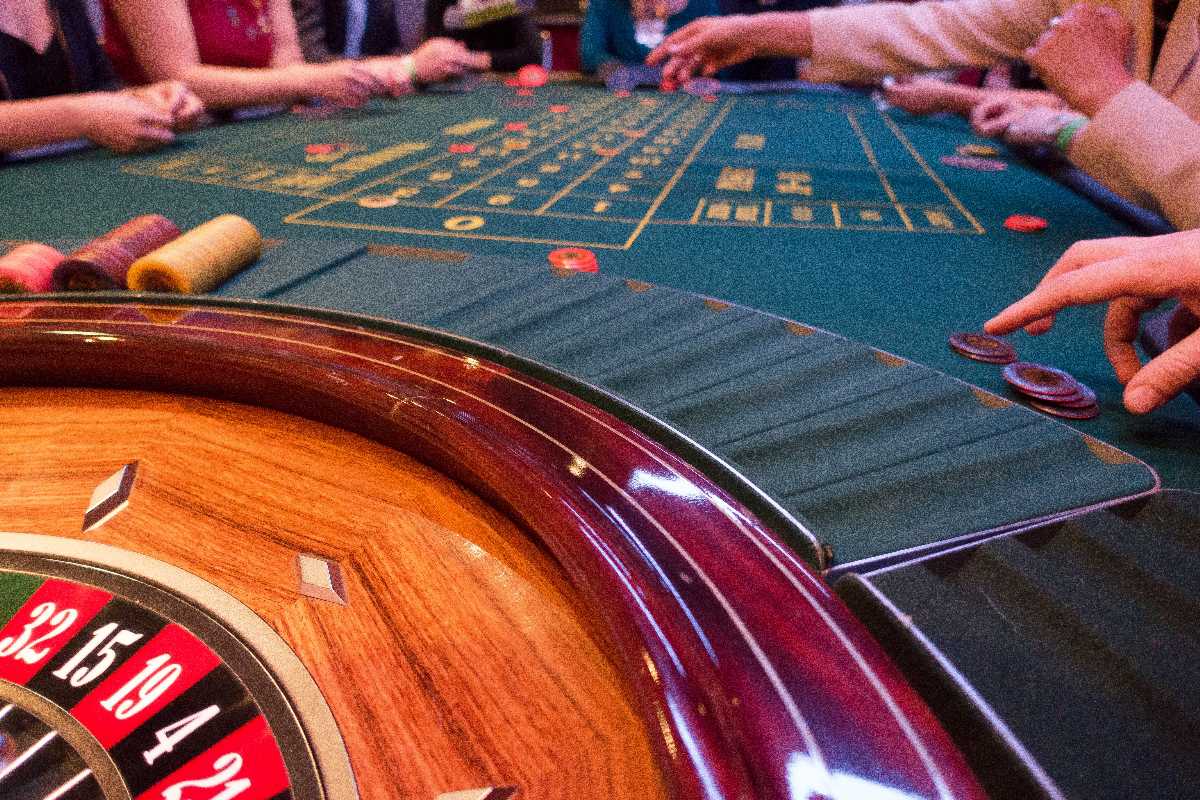 With several slot machines and well-trained staff, you are bound to have a nice time at this casino in Trou Aux Biches, one of the most visually appealing districts of Mauritius. 
9. Le Caudan Waterfront Casino in Port Louis 
This theme-based casino with its historical setting and its pirate-ship inspired entrance makes for a beautiful experience in the capital city of Port Louis. Play blackjack, poker and roulette while dressed in your sharpest in this upmarket casino.
10. Casino De Maurice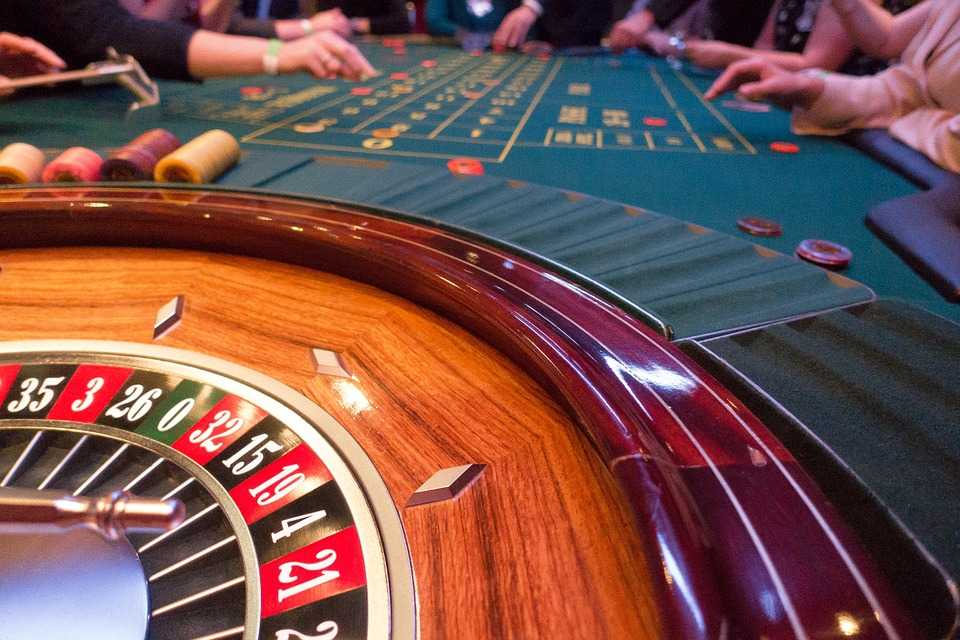 One of the oldest casinos of Mauritius, this gambling heaven in Curepipe is where the old-timers meet. Customer satisfaction is something which the casino management highly values, and you will feel it from the moment you step into the establishment.
11. 55 Lounge Club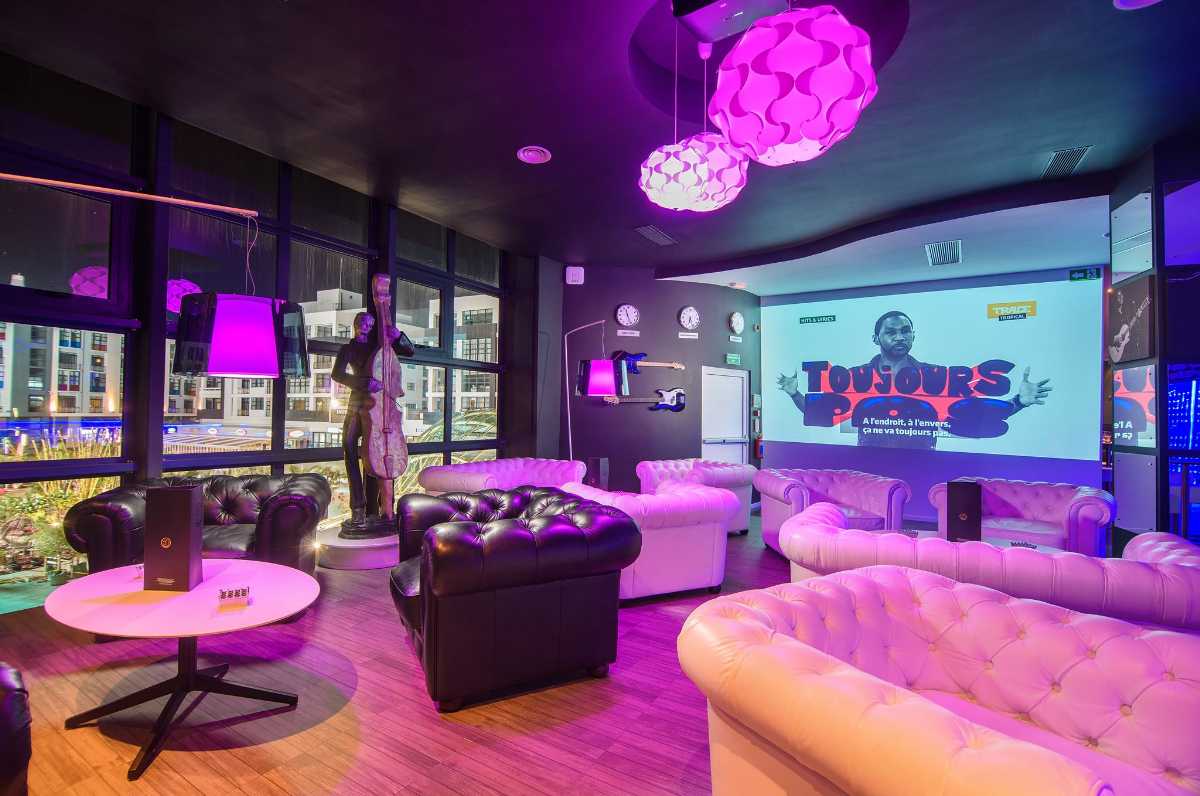 Mauritius is usually associated with exotic beaches and spas. However, if you seek a more city-like nightlife experience to break the monotony of your vacation then, 55 Lounge Club is the place to visit. Located in Grand Baie, the nightclub has interiors of composite ambient lights- red, blue and violet which sets the tone for the evening. Life-size posters of famous personalities adorn the spacious walls of the lounge area.
Not only are the interiors impressive, but they are also backed by a range of choices of cocktails and exquisite dishes like the mezze platter or the mushroom brulee which serve as experiential queues to a wholesome experience.
Find it at B45 Twenty-Foot Rd, Grand Baie, Mauritius

Good time to visit:  6 PM to 2 AM, daily

Recommendations: Mushroom Brulee and Mezze Platter
12. Zoobar
If you want to spend an evening at a place with good music, a laid-back ambience and just soak in the vibe that Mauritius has to offer, Zoobar is the place to be. With no formal dress code, one can truly be in their element and savour the beer that they have to offer. Indulge in an unparalleled Mauritian experience at Zoobar!
Find it at Quatre Bornes, Mauritius

Good time to visit: 6 PM to 1.30 AM, every day

Recommendations: Bouillon Crabes Crab
13.  Merveilles Restro-Bar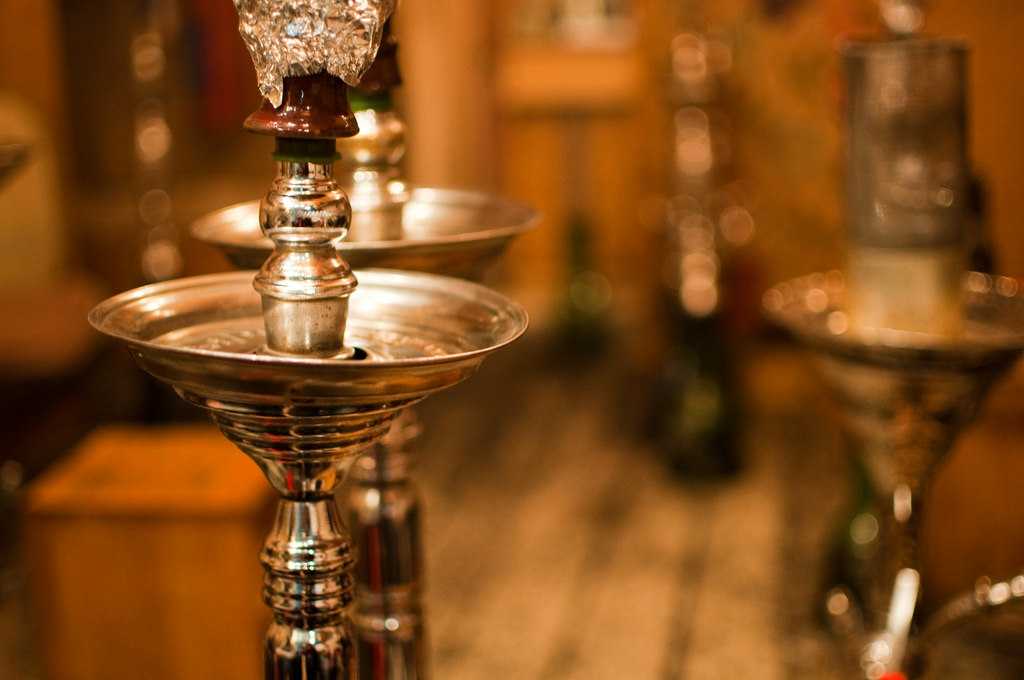 If you're looking for an ambience to beat the blues while at Mauritius, visiting the 7 Merveilles Restro-Bar will go a long way in enabling you to do that. Known for providing in its bar menu the 'Shisha' (Hookah), one can sit back and enjoy the plethora of drinks and cuisine options that the bar has to offer. The haze that the smoke of the hookah leads to along with vibrant lights reflecting off them sums up the relaxation one is subjected to while here.
Find it at Trou Aux Biches, Pamplemousses, Mauritius

Good time to Visit: 10 AM to 3.30 AM, every day if the week

Recommendations: Atomic cocktails coupled with a shisha.
14. Flying Dodo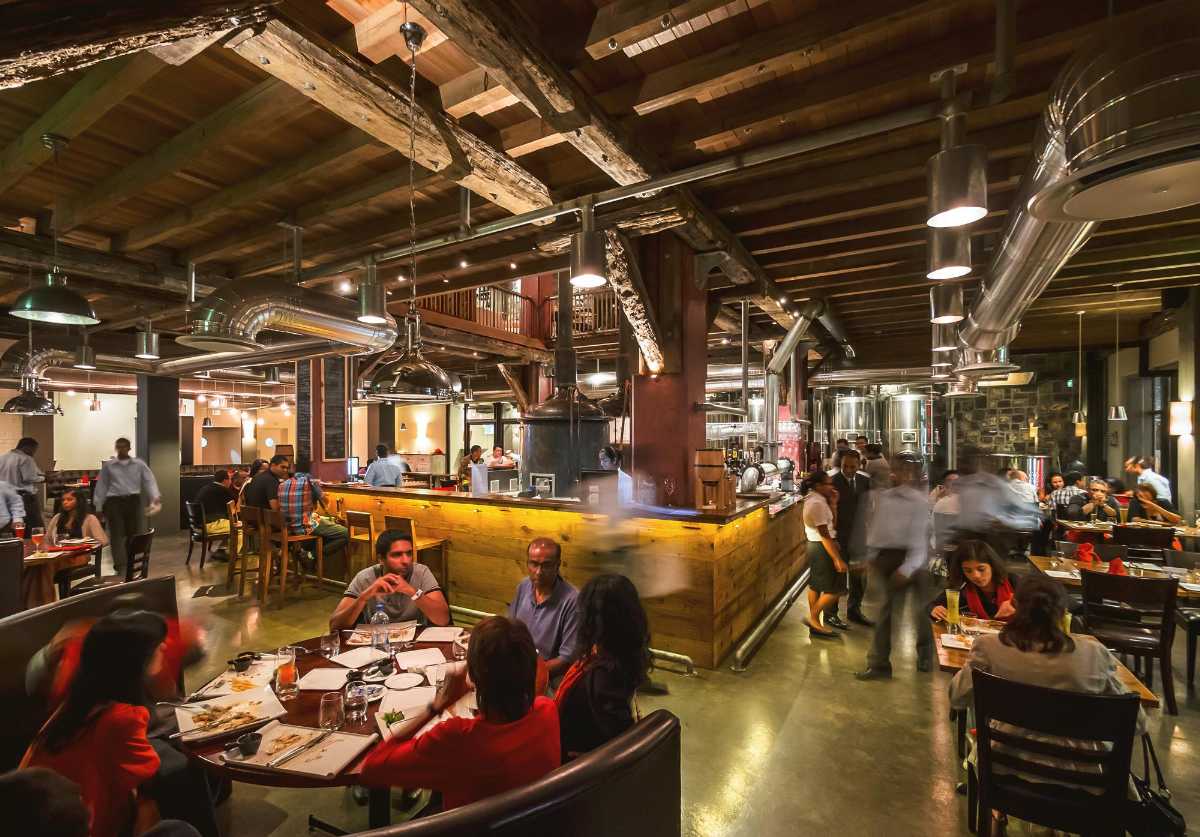 The recently opened Flying Dodo happens to be the first microbrewery in Mauritius and is a must-visit. The aroma of the brewing beers and the freshly plucked berries arouses the senses and well, one is spoilt for choice for the beers to taste. If you seek a unique experience that varies from that of the regular nightclub, the Flying Dodo is the place to visit.
Find it at Mall of Mauritius, Bagatelle, Reduit 80832, Mauritius

Good time to visit: 10 AM – 12 AM

Recommendations: Craft beer, fish and chips, curry
DRESS CODE & WHAT TO WEAR
While Mauritius adopts a tolerant outlook towards your clothing, it should be kept in mind that your safety rests in your hands. It is advisable NOT to wear extravagant clothing at night is suspicious or shady neighbourhoods to avoid any mishappenings. Also, many casinos have restrictions on the dress-code of visitors. Shorts and sandals are not allowed in several casinos to provide a high-end ambience to the establishment.
As evident, Mauritius possesses a vibrant nightscape where the most seasoned clubbers, as well as the novices, would feel at home. While the choices for alcoholic spirits are extensive and enticing, you are advised to exercise your discretion while consuming drinks. Drink responsibly, never drive while under the influence, enjoy your trip to the fullest, and you're golden!